Light ray
Light ray
Light ray
Light ray
Light ray
Light ray
Light ray










News and Alerts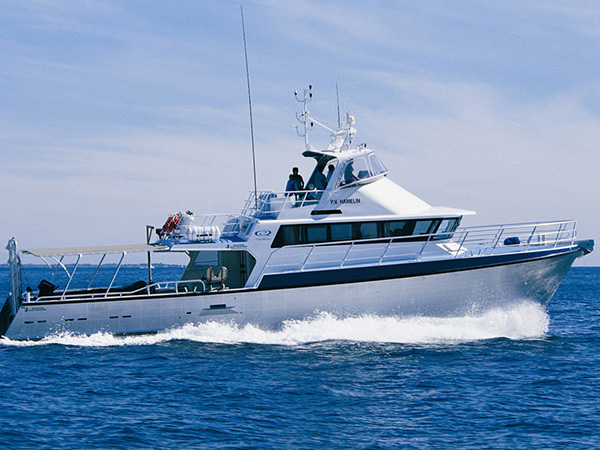 A timely reminder to report shark sightings to Water Police
21 November 2014
This week's footage of a white shark bumping a recreational fishing vessel off the Perth Metropolitan coast, which was widely covered by the media, was not reported to authorities and the Department of Fisheries is reminding people to report shark sightings to Water Police.
The Water Police number is 9442 8600 and operates 24 hours a day, 7 days a week.
Shark Response Unit Manager Lisa Clack said people who sighted sharks could help warn others in the community by reporting their sighting information to Water Police promptly, so that a report could be posted publicly for water users to be kept informed.
"Public calls to Water Police, when a shark is sighted, are important to help alert not only water users, but also authorities who need to assess what response may be required," Ms Clack said.
"When a sighting is reported, the real time information is sent out to response agencies by SMS, and automatically posted on both SharkSmart website, and the SLSWA twitter feed, so reports get out to the community promptly."
Advice to water users at all times is to:
Keep informed of the latest detection and sighting information by checking the Surf Life Saving Twitter – twitter.com/SLSWA or the SharkSmart activity map www.sharksmart.com.au/shark-activity
Report any shark sightings to Water Police on 9442 8600.
Adhere to any beach closures advised by your Local Government Rangers or Surf Life Saving WA.