Light ray
Light ray
Light ray
Light ray
Light ray
Light ray
Light ray










News and Alerts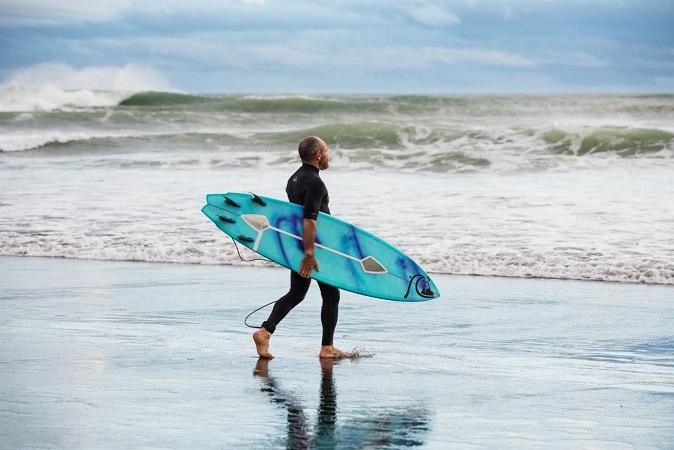 500 more personal shark deterrent devices for surfers and divers available
23 December 2018
Subsidies on WA's world-first personal shark deterrent program expanded
An additional $100,000 will deliver 500 more devices to help keep people safe
The devices are part of the strategy to bring more sea sense to WA beaches
The McGowan Government's shark deterrent subsidies have helped more than 2,800 Western Australian surfers and divers invest in personal protection for when they take to the ocean this summer.
Acting Fisheries Minister Roger Cook has today expanded the program for surfers and divers, with an additional 500 devices added to the program. There are two scientifically verified devices available through the program, providing water users with a choice on the most suitable device for them.
Western Australians can access a $200 rebate when they purchase either the Surf+ shark deterrent or the FREEDOM7TM used by divers and other water users, from a registered retailer. Both devices have been university tested and proven to significantly reduce the risk of an encounter with a white shark.
Personal shark deterrents form part of the McGowan Government's comprehensive shark mitigation strategy. Personal deterrents for surfers and divers help Western Australians bring their sea sense to the beach and stay safe. The Sea Sense campaign, launched last month, aims to inform water users how best they can use the strategies in place to help stay safe and enjoy the beach with confidence.
The McGowan Government is doing more for shark mitigation than any other government before. Just last month, the Government announced a new SharkSmart app is in development to provide real-time information and alerts direct to mobile devices; an improved SharkSmart website and a new shark activity map for people to make informed decisions before heading to the beach.
Backing that up are enhanced helicopter and drone patrols; beach enclosures; the Shark Monitoring Network now extended to Esperance and the Capes region; tagging operations; and a SMART drumline trial off Gracetown to start in 2019.
For more information, visit http://www.sharksmart.com.au
Comments attributed to Acting Fisheries Minister Roger Cook:
"The personal shark deterrent program has been embraced by surfers and divers with more than 2,800 Western Australians purchasing a scientifically proven device in a little over 18 months.
"The expansion of this world-first subsidy program allows more ocean users to purchase a scientifically proven device with the confidence it will significantly reduce their chance of a shark interaction.
"A scientifically proven personal shark deterrent would be the ideal Christmas present for every surfer or diver.
"Visits to the beach and water sports form a pivotal part of the Western Australian lifestyle.
"Western Australians can feel confident the McGowan Government is doing more than ever before to help keep them safe at the beach this summer.
"Water users can also help keep themselves safe and feel confident at the beach this summer by using their sea sense."